Our Sprinkler Services Are Outstanding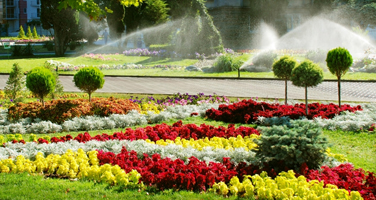 Over 30 years serving Toms River and the surrounding areas, A&C Sprinkler is a lawn sprinkler contractor, known throughout the area for quality results, seasoned staff members and a passion for providing our clients with a year-round, consistent and reliable service. Because of our level of commitment to our customers, we have earned the Angie's List award for Outstanding Service and manage to uphold a 95% retention rate with our clients.
Our office is fully staffed and open all year for your convenience, while we always have a real person answering the phone so that you feel confident in the services we provide. All of our trucks are upgraded, making our service more effective, while our innovative computer systems and GPS tracking for our trucks make sure we are providing you with the most efficient service possible.
Our technicians love what they do, and it shows. Our on-staff service and install experts have been with us for upwards of 20 years, and all of our technicians come to you with years of qualified experience, doing what they do best. In order to streamline the process and ensure that you have the safest, most effective sprinkler system, we have our own plumbers on staff and are licensed and insured for all phases of our work. This includes licenses and certifications for HIC, CLIC, PA, and as a backflow tester.
Because we are local in central New Jersey, we are often able to reach any job within 45 minutes, cutting down on your wait time and proving to you that, when it comes to sprinklers, we mean business. In addition, we are happy to make accommodating service appointments, use top-of-the-line products with warranties, and have reasonable pricing that doesn't change when we get there.
That's a guarantee that means something.
95% of our clients stay with us—season after season. See why and become our next satisfied customer today.
Professional Sprinkler Services In Toms River, NJ — The A&C Difference
At A&C Sprinkler, we believe in taking pride in our work. A job well done isn't a job well done unless you think so — after all, this is your home or business that we're maintaining!
That's why we go above and beyond for our clients to ensure 100% satisfaction with each job that we perform. Whether we're installing a brand new irrigation system for your business or your residential yard needs to be drained, know that we're the right company to call for all of your sprinkler and irrigation needs.
If you've struggled to find the right sprinkler repair company in Toms River or you simply can't keep up with the demands of your outdoor space on your own, know that A&C Sprinkler is here to help. Contact us today for a free, Speedy Fast® quote!